While the world is having Burger and Pizza, let's try these dishes... (Part One)
Having Wanderlust and being Foodie is the best combo we can ever have. And this article is perfect for these types of travelers. On this land of diversity, any state we go will discover some very unique dish which won't be found in another state. Yes, you guessed it right I'm talking about India and more about its 29 states. So here are the famous dishes you must try when you'll step in these 29 different states
Punjab: Along with the warm hospitality Punjab have got some really yummy foods to try. This state is especially a popular combination of the Makke ki Roti and Sarson da Saag. In this dish, you'll experience the delicious combination of Punjabi flatbread and gravy made of mustard leaves and spices. Another popular Chhola Bhatura, Rajma Chawal, Amritsari Machhli (fish) and Lassi (sweetened buttermilk) find their roots in this state. Butter Chicken is definitely one of the most popular ones. Roast chicken is cooked in rich creamy gravy laden with butter and eaten with Roti, Paratha or Naan, which makes it tastier.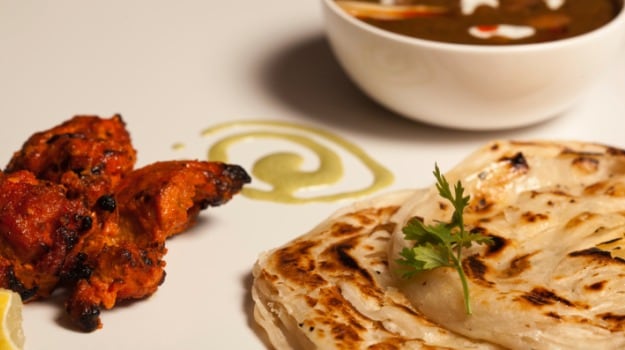 Rajasthan: Not only it has vast deserts and rich ancient history with fascinating palaces, but also Dal Baati Choorma, where Dal is a mix of lentils is eaten with Baati which is roasted or deep fried dough balls and Choorma is coarsely ground wheat crushed and cooked with ghee and sugar. Also go for Pyaaz Kachori, Malai Ghewar, Gatte ki Sabzi, Laal Maas, Panchkuta Dal, Ker Sangri and Kalakand.
Gujarat: It's famous for keeping a balance between sweetness and spices. Firstly try the Dhokla, a well-known snack that is both healthy and delicious. Other popular delicacies include the Thepla(flatbread made of fresh fenugreek leaves and flour), Khandvi, Dhansak and Gujarati Kadhi. Another popular dish is Panki Chutney, a thin sheet of moong dal pancakes are gently rolled in a banana leave and served with green chutney.
Bihar: We are unfamiliar with the cuisine of Bihar, but trust me if you have it once you will this extensively rich dish more than once. So the most appreciated dish here is Litti and Chokha, which dough balls are stuffed with Sattu the roasted Bengal gram flour and roasted on coals or cow-dung cakes to give a nice charred flavor. These balls are eaten with Chokha which is roasted brinjal mash mixed with onions, tomatoes, green chilies, coriander, lime juice and flavored with a dash of mustard oil. More food here you can explore are the Sattu Parathas, Jhal Murhi, Khaja and Tilkut.
Goa: A pork lover can't resist at the mention of Sorpotel, pork cooked in spicy vinegar sauce. This Portuguese origin dish is eaten with Sanna, spongy steamed savoury rice cakes or rice. The curry tastes even better when kept overnight and eaten the next day. Also do go for Ambotik, Vindaloo and Sol Kadi.
Uttar Pradesh: this state knows how to pamper our taste buds. Kakori Kebabs is the most delicious dish you can have here. Another famous dish is Puri Aloo and Kachori. There are rich, creamy kormas; tender steak like Pasandas in an almond sauce, Nargisi Kofta, Mince (usually mutton) moulded to try. Sweets we find in this state are Petha, Peda, Gazak and Rewri.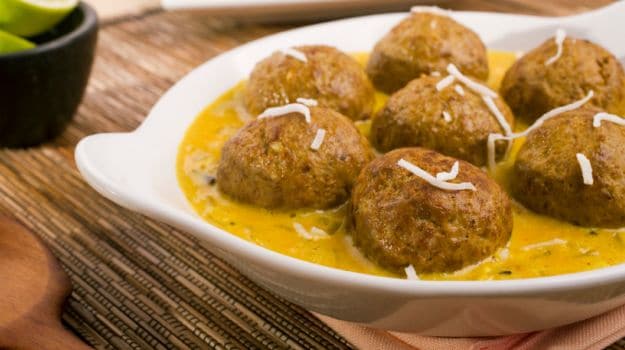 West Bengal: If you have sweet tooth and love for fish you must have this state, on your travel wishlist. Some popular dishes are Doi Machh(fish curry with rice), Sandesh, Daab Jhini (a special mustard prawn curry), Rasgulla and Mishti doi.
Maharashtra: Maharashtra gives you variety in its dishes from being mild to very zesty. The most famous food here is Vada Pav, a potato fritter stuffed between bread buns, served with piquant chutney and green chilies. Another one is sweet steamed rice dumpling is stuffed with fresh coconut and jaggery called Modaks. Other prominent dishes here include Pav Bhaji, Shrikhand, Thalipeeth and Puran Poli.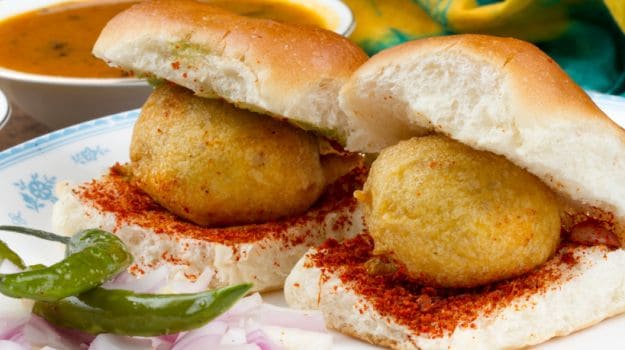 I'll be back with more mouth-watering dishes of states we have not yet explored.
STAY TUNED!!
TO BE CONTINUED.....