WHAT IS PIQ FORM?
---
The PIQ form is distributed causally with intent to record the candidate's natural personality.Each candidate has to fill 2 copies of it. The copies of form are issued only once, and are filled under the supervision of the duty officer.
The form is spread over two pages:
First page comprises of 1-7 questions asking your personal and family details.

Second page comprises of 8-14 questions asking your educational details and your area of interest.

NOTE- PIQ form act as a reflection of a candidate at SSB. So, a candidate must fill it with due concentration. Interviewing officer questions are directly or indirectly based on the information supplied by the candidates in their PIQ forms.
---
Practice filling PIQ form by downloading our printable version here. Click here to download PIQ form.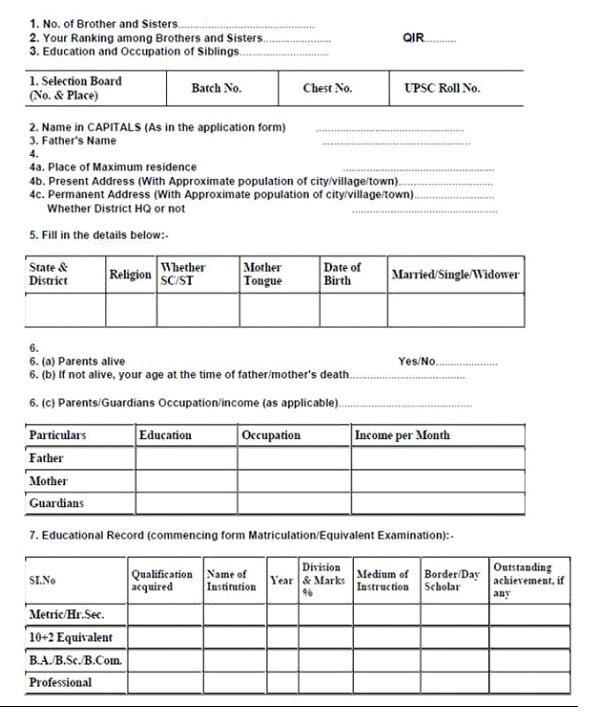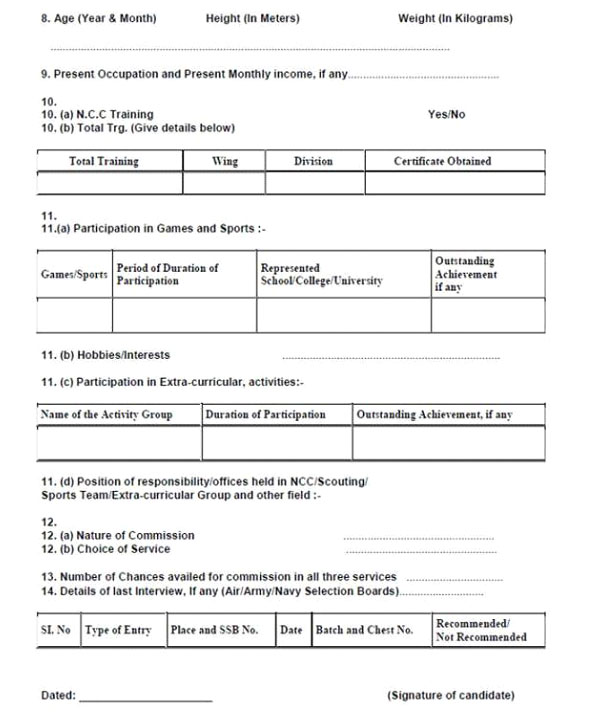 GUIDELINES FOR FILLING THE PIQ FORM
---
Candidate must keep full attention to the instructions of the officer while filling this form

Write legible and to the point, do not overwrite and exaggerate personal information.

Candidates should not write something about which he/she might not aware of, it may create problem in the interview.

Fill correct academic records, place of residence, about parents/guardians etc.

Never Try to Bluff or over exaggerate in SSB Interview, you will be caught if you bluff, so keep it simple, true & always reveal the truth.
---